Wintergrove Covenant
Inntreadh: (A Beginning)
Cead Mile Failte: (Ten thousand welcomes)
Ages ago, in the springtime of the earth, a more natural way of life was followed.
Some few, still follow these paths.
Herein, lie the the reasons, and the means for what they perceive to be their truth.
One mans truth, is not necessarily truth for all men, yet, to share wisdoms is never a mistake.
When we cease to believe that such things as magick and mystery are not possible, when we open our minds, truly, and completely, and believe, we might find that what you were taught was impossible,
has become... not only possible, but probable.

Join for a time, travel our path,hear the soft tread of the ancients, echoing down through the ages.

Please Join Us
Take a walk through our pages, learn to dye clothing naturally, to make herbal hair rinses, read the runes,learn their history, or explore those animals who are in danger and need your help in Nemetona's Grove.
Blessings and Thank you.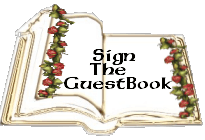 View
Book Provided by Guestgear
>

Vote for us in Neptunes Childe Top 100 Sites

The music you hear is "Fields Of Gold"




&copyWintergrove Covenant 1999-2001